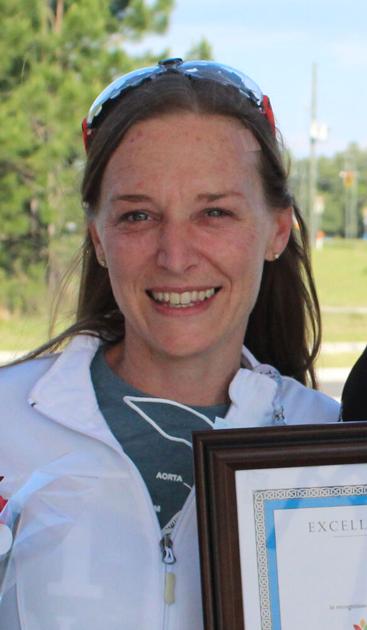 Bobbie Jo Nagal, RN | 2021
Bobbie Jo Nagel is the "quintessential nurse leader," said one of her nominators, who adds, "She models the behaviors she wishes her nurses to aspire to. She innately understands that you don't make your staff do something, you inspire them to want to do. By approaching leadership in this way, she has influenced many in an upward trajectory in their own practice; from entering college to obtain a higher degree, or studying as a group to achieve national certifications, or by actively mentoring medic students so the next generation of 911 responders has the benefit of bedside learning."
Nagel, a charge nurse at Bayfront Health's Citrus Hills freestanding emergency department, said achieving a nursing career was a "long journey." Starting as an EMT, then working as an emergency department secretary and tech, then pursuing other work opportunities, becoming a nurse was always in the back of her mind.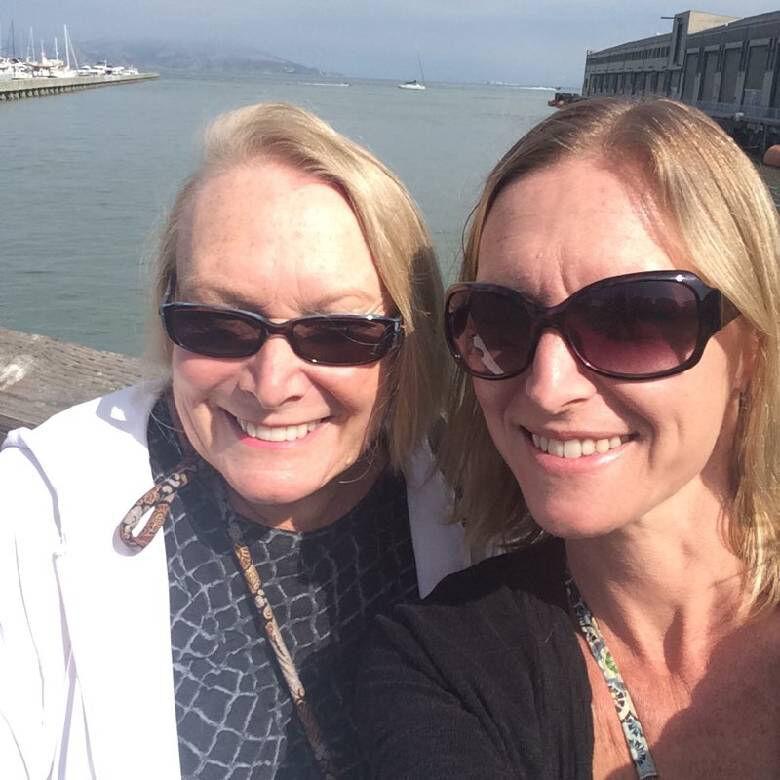 "My mom is a nurse so I always thought it was something I might pursue," she said. "Even when I left working in the ER to do other things, the draw was still there. There's nothing like it."
During her time as an ER tech, she briefly worked with her mother, who was a charge nurse at the Advent Health freestanding ER at Timber Ridge on U.S. 200. Later, Nagel herself took on the charge nurse role at that facility.
She's been a nurse for six years, nearly all of it working in emergency departments. She's been the charge nurse at Bayfront Health's Citrus Hills ER since the day it opened in August 2020.
The 12-bed freestanding ER provides all emergent services except cardiac catheterization. The facility also offers full onsite lab testing, CT, ultrasound, and x-rays, and outpatient lab and imaging.
As charge nurse, Nagel coordinates the flow and placement to make sure patients are seen quickly and get thorough care, a challenge in a facility that has seen its patient load quadruple since its opening.
"Whoever thought of this location for the ER, they just nailed it," said Nagel, adding, "It's nice to be in a brand new place. Right away, we took ownership of the new building as if it were built for us. It's ours and we take pride in the cleanliness and order."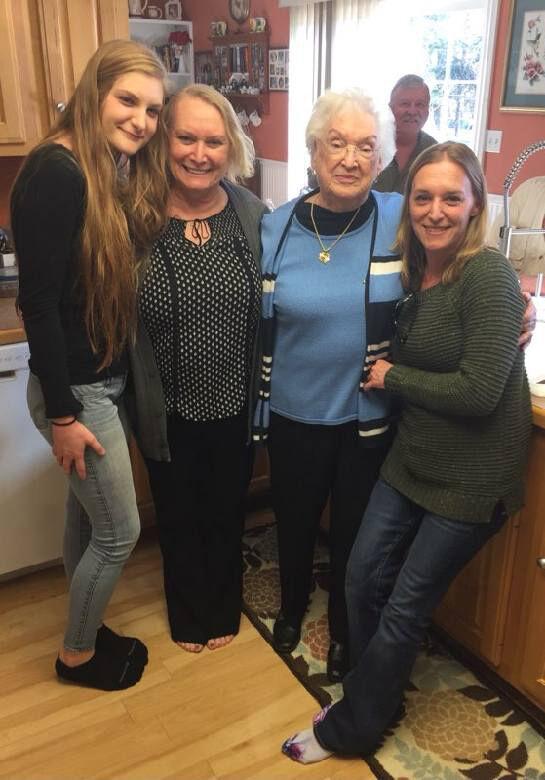 Emergency nursing is different from other nursing disciplines, in no small part because of the time factor, said Nagel.
"Other aspects of nursing provide a bit more time to formulate better bonds and trust – things that are much needed in good nursing. Our challenge is to get the patients the education, prevention, and care information they need in a shorter period."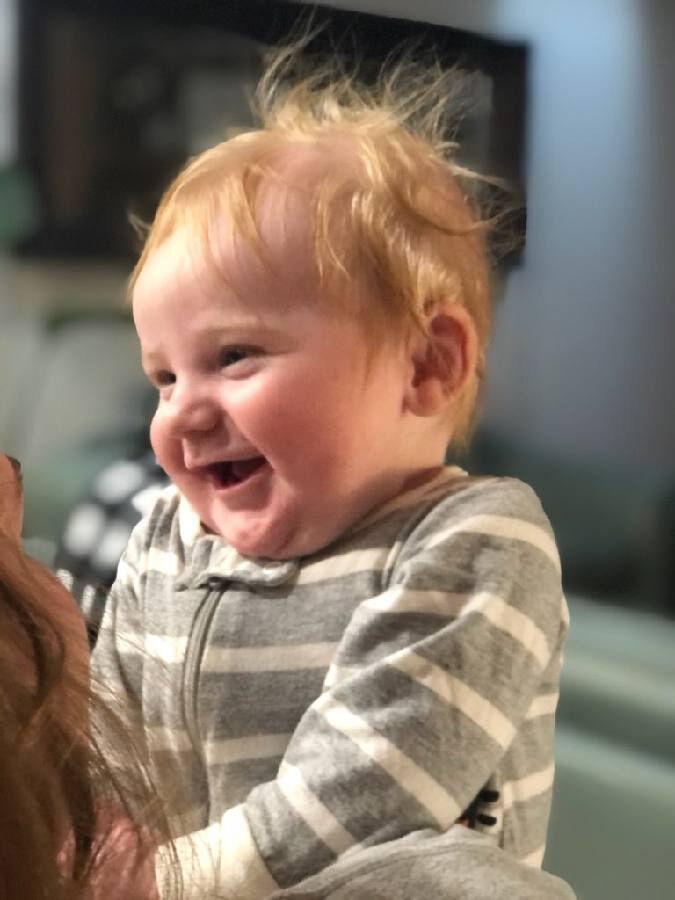 Giving the patients the care they need and deserve despite the more rushed ER environment is one of the greatest challenges and rewards of the job, Nagel added.
"I love the feeling of giving myself to people without them realizing it. No one wants to go to the ER and sometimes you can get caught up in a patient's or family member's negative comments," she said. "But how are people going to be positive on what, for them, is a terrible day? The best feeling is when the patients leave and thank me for the terrible day they had."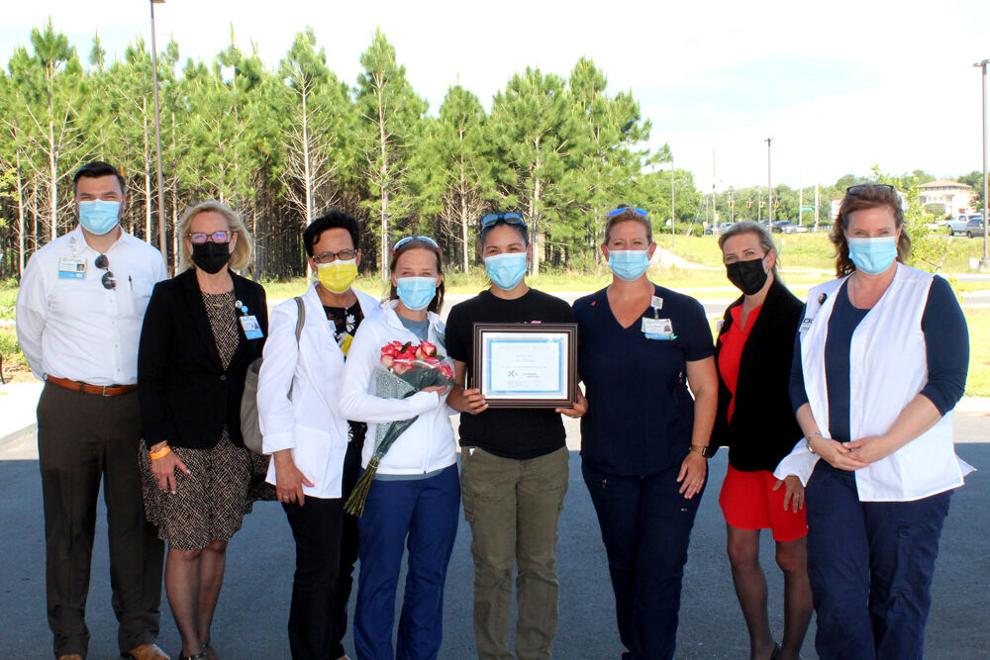 Nagel and her husband of 20 years, Robert, have lived in Lecanto for 18 years. Their daughter, Morgan, and baby grandson, Cash, live nearby. Nagel appreciates the small-town atmosphere of Citrus County.
"Everybody knows everybody," she said, adding that even in the ER, she's made home-town connections.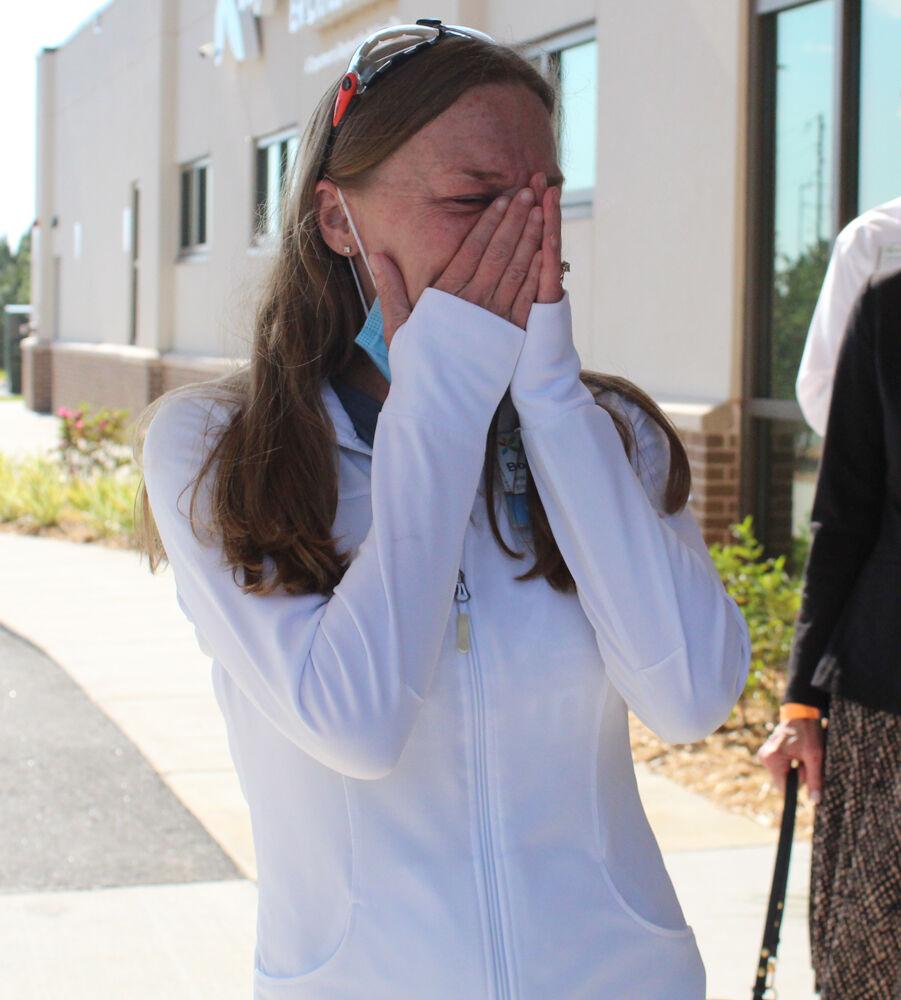 "I've had patients who have taught me how to sew and given me recipes," she said. "We even adopted out a dog to one. I run into former patients in the grocery store all the time."
She credits her team for the success of the Bayfront Health Citrus Hills ER, and for her Nurse Appreciation award.
"We have a team approach in how we nurse. Everyone plays a vital role. I can't imagine not wanting to be part of that," she said.